SUMMER AT RAMLA
The summer season is definitely the most popular time to visit Malta.
With temperatures searing into the high 30s from June to September, the island is a sun-lover's dream, and the Ramla Bay Resort is a fantastic place to make the most of that. Here you will be able to enjoy a plethora of summer-ready facilities, including our water sports centre, where you can hire a pedalo or jet-ski, our scuba diving centre, and up to three outdoor pools. If the sun is shining, we promise you'll never want to leave the Ramla Bay Resort!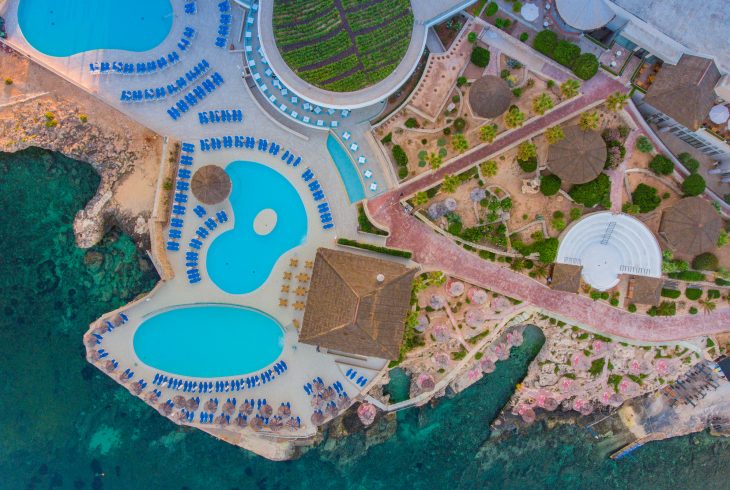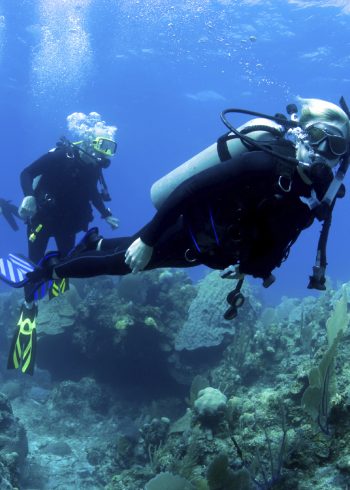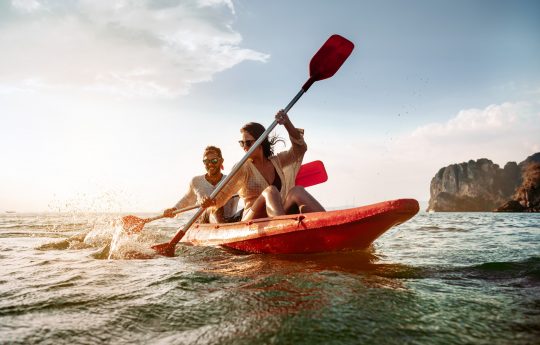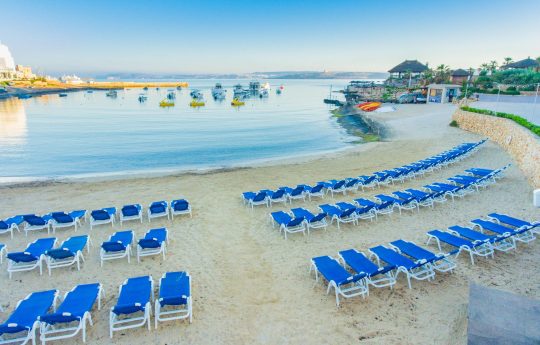 BEST SUMMER ACTIVITIES
BEACH IT
Malta has a few gorgeous sandy beaches (including our own petite sandy beach here at the Resort, which is currently not available). If you'd like to explore further, nearby beaches include the expansive Mellieha Bay Beach, which is a short drive from the hotel, or Paradise Bay and Golden Bay. We recommend a sunset walk, followed by an after-dark swim.
GO BELOW THE SURFACE
Malta consistently ranks as one of the Top Three diving destinations in the world, so it is a super place to try scuba. Our own on-site PADI diving school will be able to guide you – whether you are trying out your aqua-lungs for the first time, or have lots of experience under the sea.
SEE THE SIGHTS
Malta has lots of wonderful things to see, and one of the best ways to do that is aboard an Open Top bus, which will take you on a roundtrip. The northern tour drives close by the Resort, and will take you to many of the highlights in this region of the island.
SEE A FESTA
As a Catholic country, many Maltese traditions revolve around the church, and festas are among them. Throughout the summer, these events are held in honour of each village's patron saint, with beautifully-decorated streets, lively processions, and vibrant fireworks displays. Visitors are most welcome, so have a chat to our Concierge about where this week's festas are taking place.
WALK ALONG THE PROMENADE
Because summertime weather can get so hot, many people prefer to stay indoors or by the pool during the day and to head out later in the evening. In fact, that's when many places come alive – including promenades like the one from Bugibba to St Paul's Bay, or St Julian's to Qawra. We recommend walking here after sunset, and stopping en-route for an ice-cream or drink.
DINE AL FRESCO
One of the nicest things about the warm weather is dining outdoors. Here at the Resort, most of our restaurants have outdoor dining space, so do try to book a table on the terrace or overlooking the pool. Mellieha – the nearest town – also has some lovely outdoor restaurants, where you can dine under the stars. Ask our Concierge for recommendations, and they will happily book a table for you.