THE RESORT
The Ramla Bay Resort is not like any other hotel in Malta. Built on over 28,000m² of waterfront land, this delightful four-star property promises a countryside setting, stunning open views of the Mediterranean Sea, and an incredible range of on-site services. In fact, it is renowned as a hotel for both business and leisure stays in Malta, with flexible facilities to match.
We strive to offer a product like no other on the Maltese Islands.   To achieve this distinctive goal, we currently are in the process of redeveloping the main building of the Resort.
The redevelopment project is now well underway.  The old part of the Resort has been demolished and construction of the new blocks have started.
We are open and welcoming guests, operating the Atrium Wing of the Resort.
The project is expected to be completed by summer 2024, when we shall have 600 guest rooms in operation.  We shall have three new buildings complementing the existing Atrium Wing.  Each building will also feature the distinctive atrium and indoor garden concept that has rapidly become synonymous with the Ramla Bay Resort.
Until that time, we shall continue to make use of only the guest rooms and amenities that are situated in the Atrium Wing, as we did in summer 2022.  However, for summer 2023 we shall have up to three outdoor swimming pools back in operation.
The rest of the Resort will be a construction site, segregated and enclosed for safety reasons and to reduce its visual impact.
Until the project is complete, there will be up to four tower cranes erected on site.  The tower cranes, which will be dismantled mid-2024, will be visible from certain guest rooms and viewpoints.  The works will not be visible from most of the guest rooms, as these overlook the Mediterranean Sea and face the islands of Comino and Gozo.
The Atrium Wing was built recently to accommodate growing demand for the Ramla Bay Resort. It is here that you will find the striking sky-lit and leafy central Atrium courtyard, as well as many of the Ramla Bay Resort's restaurants, access to the spa, and a selection of guest rooms, suites and apartments.
If you hope to make the most of the island's natural beauty, the Ramla Bay Resort gives you every opportunity – from diving and water sports to simply giving you a place to watch the waves from your own private balcony.  Underlining our Live Life Well concept, which permeates across the Resort, we promise health and happiness in everything we do – from fitness sessions and relaxing treatments, to fantastic food, wine and facilities.
Read on to discover everything there is to love about the Ramla Bay Resort, and to find reasons why it truly is the perfect place for you to stay during your time in Malta.
Rendering image of Ramla Bay Resort - Completion date: Summer 2024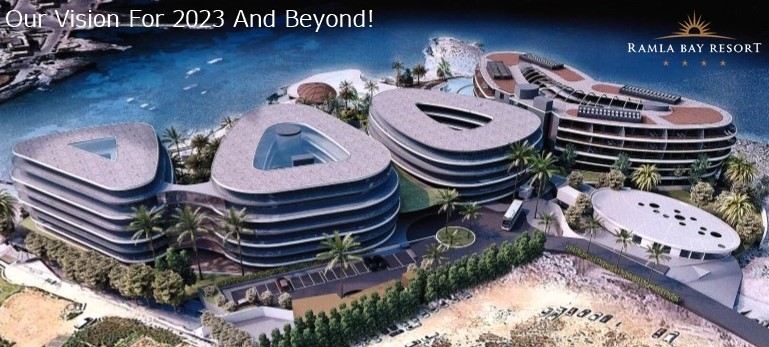 ECO RAMLA
It's hard not to embrace the environment when you are staying at the Ramla Bay Resort. The Resort is literally enveloped by nature – the beautiful sea, sky and countryside.
There is no doubt in our mind that we must do everything we can to support our natural environment, and we have taken numerous steps to ensure that happens. Among our recent efforts we have managed to reduce our paper use by over 3.3 tons per year by switching to reusable table mats, and we are currently making the switch from plastic straws to biodegradable straws made from potato starch. Plus there are many more initiatives on the go, including up-cycling our old hotel furniture to give it a new lease of life!
We are also very proud to have achieved our ECO Certification through the national scheme for ensuring the environmental, socioeconomic, and cultural sustainability of hotels on the Maltese Islands. To view this certificate, please click here.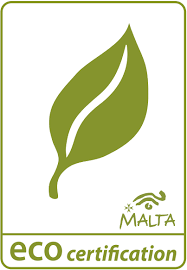 VEGAN WELCOME
The Ramla Bay Resort plays a role in promoting a healthy lifestyle. We are proud to be recommended by the world's first association for vegan-friendly hotels. To view the certificate, please click here.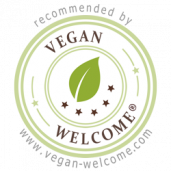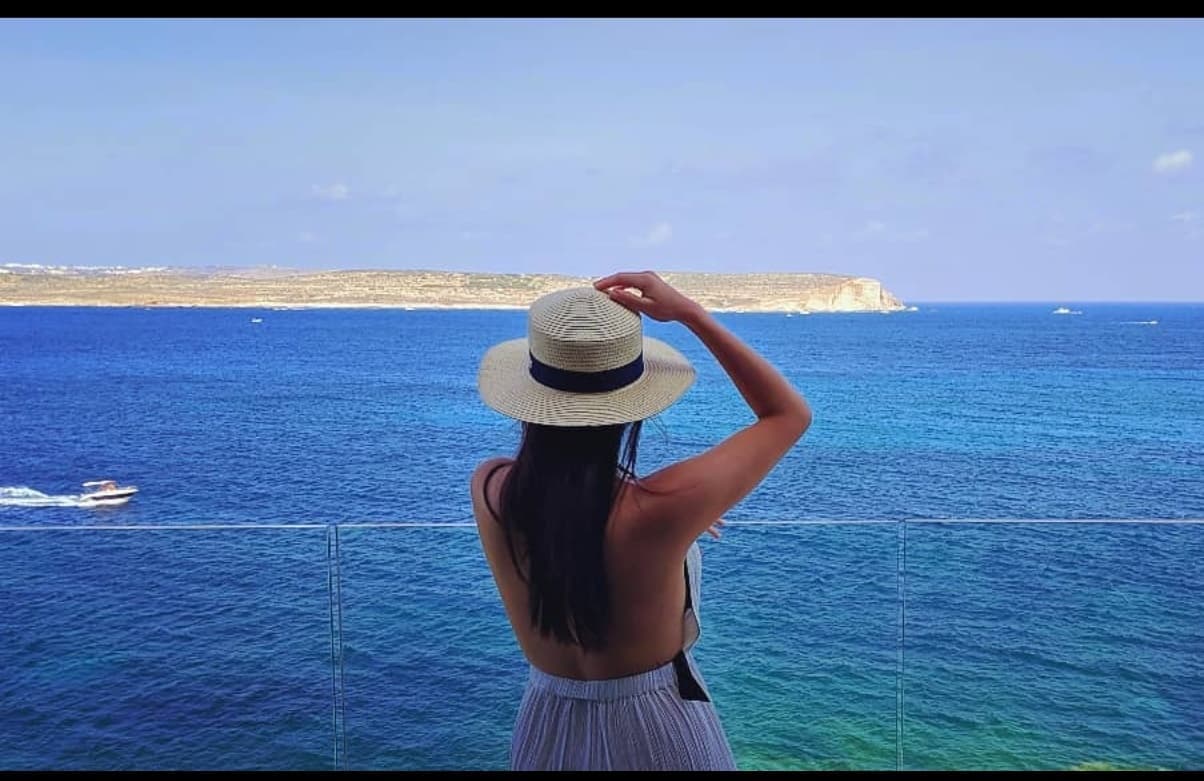 OUR EQUALITY POLICY
The Ramla Bay Resort is proud to champion diversity. Our Equality Policy ensures that everyone feels welcome here, regardless of gender, age, race, colour, nationality, ethnic origin, disability, marital status, or sexual preference. You are welcome!